Helping New Moms Create Their
New Normal
A 'Mom-centric' Guide to Navigating Your Crazy Wild Life with Love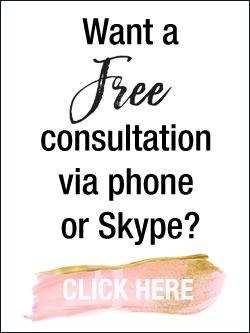 When you become a mom, your identity changes overnight.
Nothing can really prepare you for this. You find yourself in a strange new place where it feels like someone pressed the pause button on your life and you're skeptical of how it will ever return to it's normal self. You search for answers and consume articles on breastfeeding vs. formula, co-sleeping vs. cribs, baby joggers vs. infant carriers. It's enough to leave your head spinning and anxiety spiked. That's why I created this community. As a support for you: the woman, the mom. To learn to stress a little less. follow your heart a little more, and become the happiest version of yourself.
Work With Me
I'm Alexis Meads and I've created one of the only life coaching programs in the country exclusively for new moms. I coach women like you on embracing change and discovering a new normal.
Learn more
Why Less is More I have a problem with simplifying. Seems kind of contradictory, right? Shouldn't making your life more simple be easy? After having a baby I found that I got overwhelmed quickly. We moved into our first home and I kept saying that all I wanted to do was relax…
Continue reading
A few weeks after giving birth to Kai, an acquaintance of mine had a baby and posted on Facebook "every day feels like Christmas morning" in regards to life with a newborn. My heart sank. In essence, I was not feeling like every day was Christmas morning. Far from it. I was feeling a range…
Continue reading
Go to blog
365 Days of Inspiration
Get it free!
Success Stories
"Working with Alexis was great. She introduced me to the concept of recognizing the time and season of my life. And, she encouraged me to add more vitality to my day to day life." – Dixie M., Maryland
"I was at a point in my life where I needed to make an important career decision. Alexis helped me learn to surrender to life, and in time, it all worked out perfectly" … Selene R. California
"A couple of catalysts in my personal life ensured I took Alexis up on her free trial and I am so glad I did. Alexis has an unbelievably warm and open manner which just makes you want to talk and share but she is also deeply perceptive." – Lisel V. Hong Kong
Homepage Testimonial 1
"Since beginning my work with Alexis, I am now solidly on the road to being the person I am meant to be. Alexis' pushes of encouragement and the love I felt from her got me to where I am today" … Susan M., New York